Talk on Peripheries

Beijing22 Talks #1:
Peripheries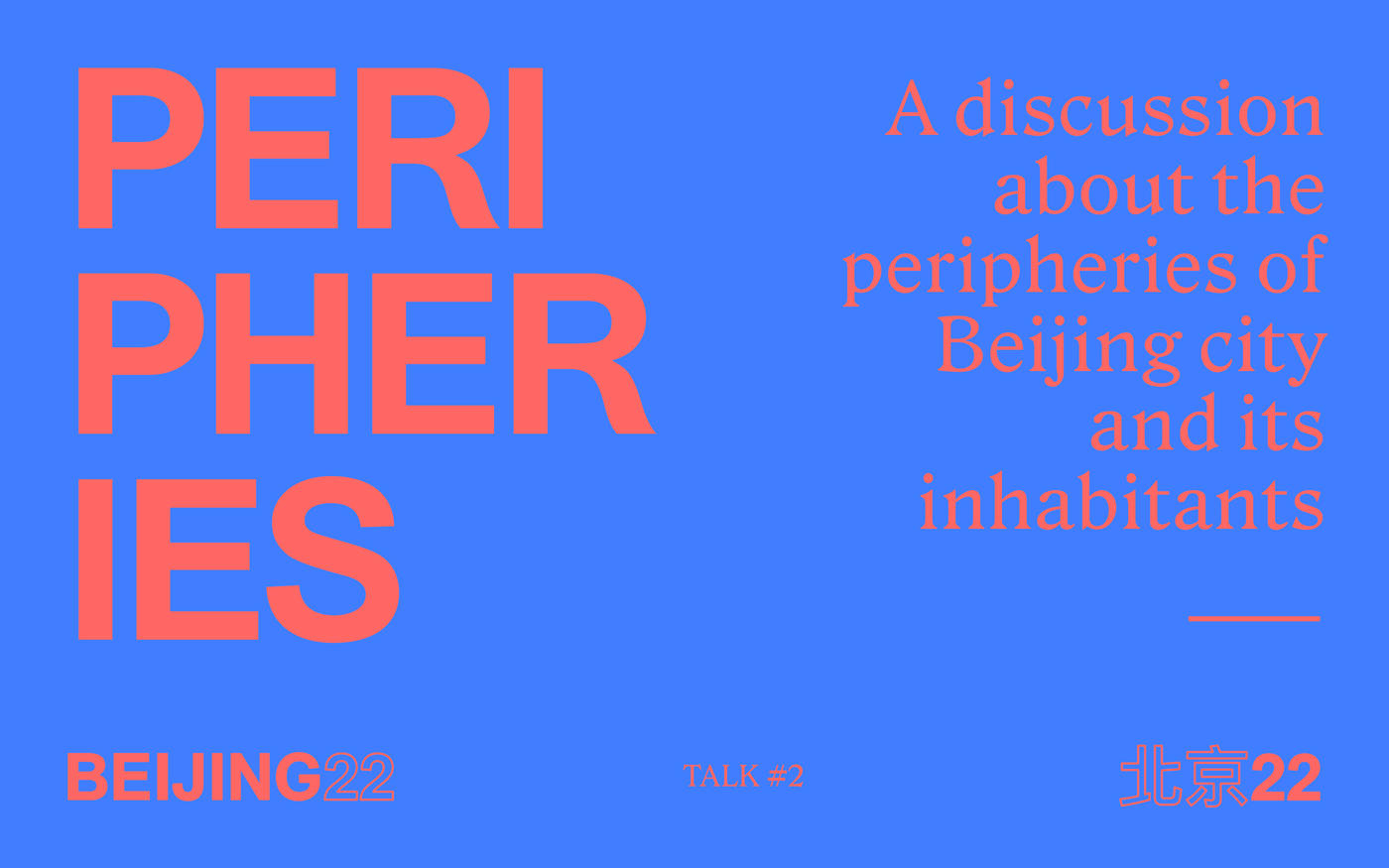 Will they be absorbed or do they shift?
Date: Saturday, January 20th, 2018, 2 p.m.
Place: Goethe-Institut China, Originality Square 798 Art District, Jiuxianqiao Road 2 Chaoyang District, Beijing
Guests: Lv Dwen (political sociologist, Wuhan University), Tang Yan (associate professor, Tsinghua University) and Li Pengfei (scientist, writer and lecturer)
Time: 2pm - approx. 4pm
Admission: Free


For the first get together in 2018 of Beijing22 we want to talk about the peripheries of Beijing city and its inhabitants.
 Discussions on cities mostly focus on city cores and centers, while their peripheries only draw little attention. But what happens to a city's periphery when it grows and grows? Would it be absorbed or does it shift? Where does city start and where does it end? What are the functions or our peripheries and how do they function? While concepts of center and periphery of ever-growing cities have to be re-thought, recent developments have shown, that the periphery of Beijing is undergoing extreme changes right now. Is it a viable solution? What lesson could we learn from the undergoing transformation in Beijing, for if not thousands then hundreds of global metropolitans, which cannot stand further expansion anymore?

In the upcoming talk, we want to gather experts from different fields to share their knowledge, and look at the past, the current state and the future of the periphery of Beijing together.

Lv Dwen is a political sociologist, a researcher at the rural governance institute of Wuhan University and CITIC Foundation for Reform and Development Studies. He has overserved and studied street enforcement and governance of urban grey areas in China for a long time and has just published a new book "Governing the peripherals" in 2017. He will share with us, how his observation on how state enforcement is challenged by the booming migrating population emerged through Chinese urbanization.

Tang Yan currently works at Tsinghua University as an associate professor in School of Architecture, specializes in urban design, strategic planning, and regional governance. To the Jing-Jin-Ji Metropolitan Region planning, she will give a brief talk with some of her opinions.

Li Pengfei, scientist, writer and lecturer on urban governance and new urbanism, will then join the two speakers to host a panel discussion on our topic "Peripheries", followed by a Q&A session with the audience.