An ongoing project by Maj Horn, Yang Jialin and Liu Zhangbolong.

Walls and Walnuts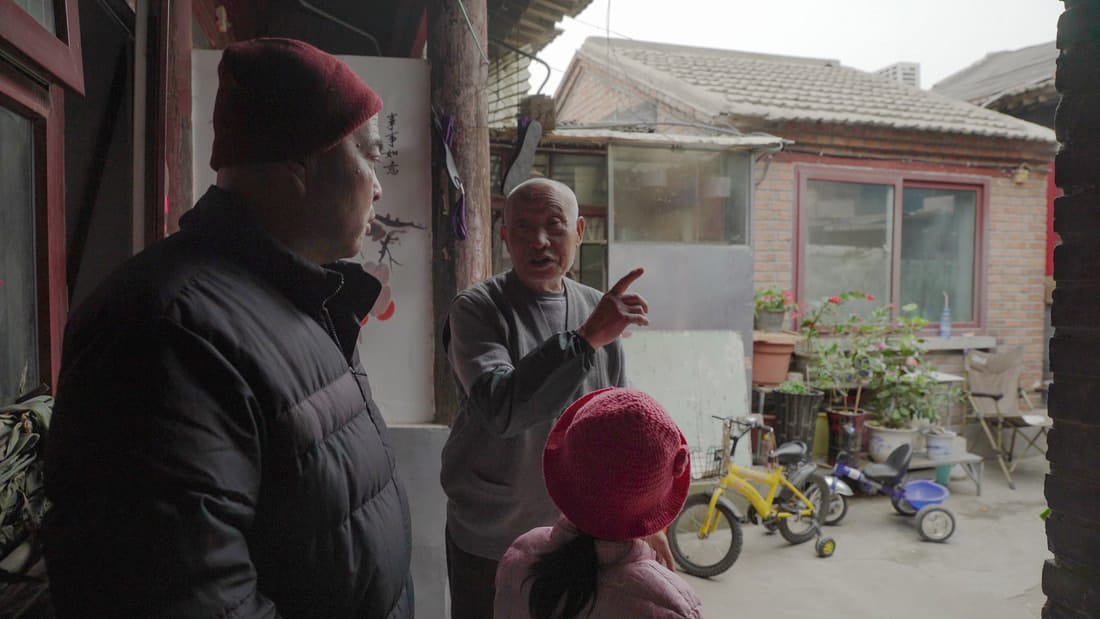 The process-driven art project Walls and Walnuts engage various residents in a knowledge sharing process about the current transformations of Beijing's urban space, particularly the historical hutong areas. The key approach is to create diverse platforms and situations in the shape of walks, informal conversations, and organized debates, where the participants can share mutually-enriching discussions on how the layers of policies have reconstructed the neighborhoods and the individual's ways to live. Video is a central media in this process.

The title of the project refers to the Hutong alleys formed by the walls of the traditional courtyard houses, and the Beijing popular tradition of holding a pair of walnuts in the hand while walking the streets. It reflects this artistic research's interest of the relationship between the physical environment and the living traditions of its inhabitants.

The background of Walls and Walnuts is a previous project developed in spring 2018 by Horn, Liu and Yang, together with Micro Yuan'er Children's Library & Art Centre. For the project they invited the children of the hutong neighbourhood Dashilar, an area heavily effected by gentrification, to jointly explore the public spaces of the neighbourhood. The outcome is the video work Dashilar, where the children themselves lead the viewer through the streets, while interacting with each other and their surroundings.

The project is supported by the Danish Embassy in China. Financially support by S. C. Van Fonden and The Danish Arts Foundation.